"Bushbaby" the film tackles gentrification, crack, and comedy in New York City short story
For more than 150 years, the BAM theatre (which is located downtown Brooklyn) has been the home to many artists, audience, and ideas-- engaging both global and local communities. Tarik Jackson better known as "Reek" directed a film dedicated to the gentrification and poverty of Brooklyn, NY titled "BushBaby." The name derived from a coffee shop located on Nordstrand ave in the Bedford Stuyvesant area of Brooklyn.
With comedy telling the harsh truth of the film, the director wanted to capture the neighborhoods economical change. Being the student of poverty Tarik told the story first hand from robberies, selling drugs, and gangs that dominated the local community.
In a particular scene, Reek captured an interview with the local "hipster" white girl from the neighborhood telling her story and why she wanted to move to Brooklyn. "It's like it's so real everywhere you go I'm on set for a movie." in the midst of her talking to the camera someone is getting robbed in the background. I know what you're thinking "oh my, that's serious!" but the whole scene was totally LOL funny.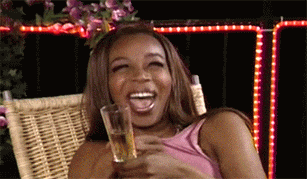 In the movie, Tarik's character worked for his uncle at the coffee shop, where his uncle nagged him and played NO GAMES when it comes to customer service. He often tried forcing Reek to kick the neighborhood street guys off the corner but Tarik's name ain't Bennette and he not in it.
Let's support "Bushbaby" by following Tarik on all social media and staying in the loop of all of his upcoming projects. Be apart of the conversation by clicking here to watch the short story film password: bushbaby.