Can Kimia Workman be the 16th "EGOT" Winner of Our Generation?
Welcome to the world of digital streaming where web series holds the eye of millennials all the way to generation X. If your familiar with Issa Rae than you know about "Awkward Black Girl" the web series and the massive attention the show received. With high ratings and positive feedback "AWG" transformed to "Insecure" HBO's newest series.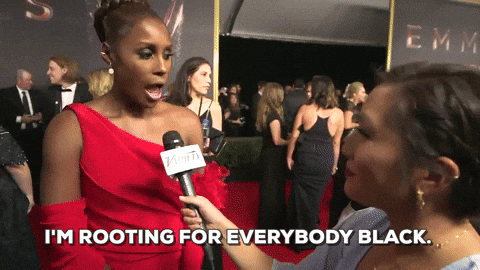 Sorry to burst your bubble, but "Shock Nation" is nothing close to "Awkward Black Girl" but it will have your eyes glued to the screen so tight as if you were studying the lines. Script writer Kimia Workman is a young Shonda Rhimes in the making, She has dreams brighter than the north star. Her web series revolves around the city of Baltimore, Maryland and the wretched lifestyle they continue to survive in. 
Kimia has got to be the all around renaissance woman, She is the screenwriter, director, and the lead actress throughout the series, She plays the character of Sachi, a high school student who battles the daily demons, such as popularity, school work, bullies and self esteem. Although she's a member of the dance team that didn't save her from a few a*** whooping around the neighborhood. 
We appreciate the drive and creativity Kimia showcases in her body of work! Before we wrapped up the interview we asked Kimia to give us the Urban Word of the Day. 
Urban Word of the Day: "When you believe and think I can you activate, your motivation, commitment, confidence, concentration, excitement all of which relate to achievement." -Dr. Jerry Lynch
Here are some of our additional questions:
Kay Dotttt: Where do you draw your inspiration from?
Kimia Workman:  I draw my inspiration from modern day television ... like the Oscars OMG! It was so black this year. It was so inspiring seeing that many people of color win the awards. 
Kay Dotttt: What character do you relate to the most?
Kimia Workman: I would have to say Ti-Ti the crazy tell it like it is best friend, who is the happy go lucky, around the way girl. She always finds a reason to shine light on any dark situation.
Kay Dotttt: What do you want your audience to experience in season 2?
Kimia Workman: I introduce a lot more characters, which mean a lot more drama. We share more stories of the characters, like Nathaniel where as he is really trying to stay out of the game. The story line gets deeper, we definitely give the audience what they want. 
You can catch the full season two of "Shock Nation" On YouTube very soon.