Third Times the Charm! Hellotittie kicked off year three with a whole new look!
Hellotittie is climbing their way through the art world one year at a time. CEO Dana Prosper has done it again, this Brooklyn-knight has transformed her team into the "Hellotittie Army: The enforcers of girl power!" 
This wasn't our first run around with the Hellotittie team, we first were introduce to them in March for their annual art event, and ever since then we've been hooked. The age of women empowerment has never been this "trendy, "except during the 20th Century, when they kind of gave us "respect." 
As Urban News entered the art gallery we were welcomed by a team of artist traveling from all over the world. Louisa Aknin is a french artist who created a digital painting you view through an app. 
Now let me restate that, Louisa painted an image, that tells a digital story.(I hope you understand what I said and if you didn't than check her out on IG to get the picture. @newyork.her) 
As we walked through the venue we've notice everything was shaped as breast. Not just any breast but there were brown ones, white ones, ballons and breast, basketballs and breast anything you can of was shaped as breast! It was so over the top and carefree, all it was missing was a Lizzo performance.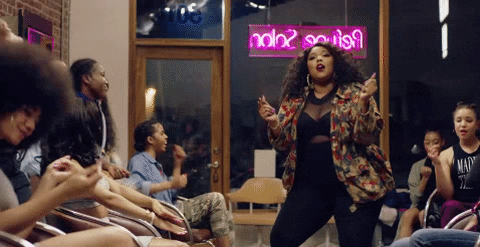 The amount of love shared through the room was just as satisfying as watching your food be prepared in a restaurant. The Hellotittie brand has always represented sexy, carefree, pride, and revolution to women of all color. As they enter another year of triumph Ceo Dana Prosper wants "More power, more love and more success." With that state of mind she will get whatever she wants.